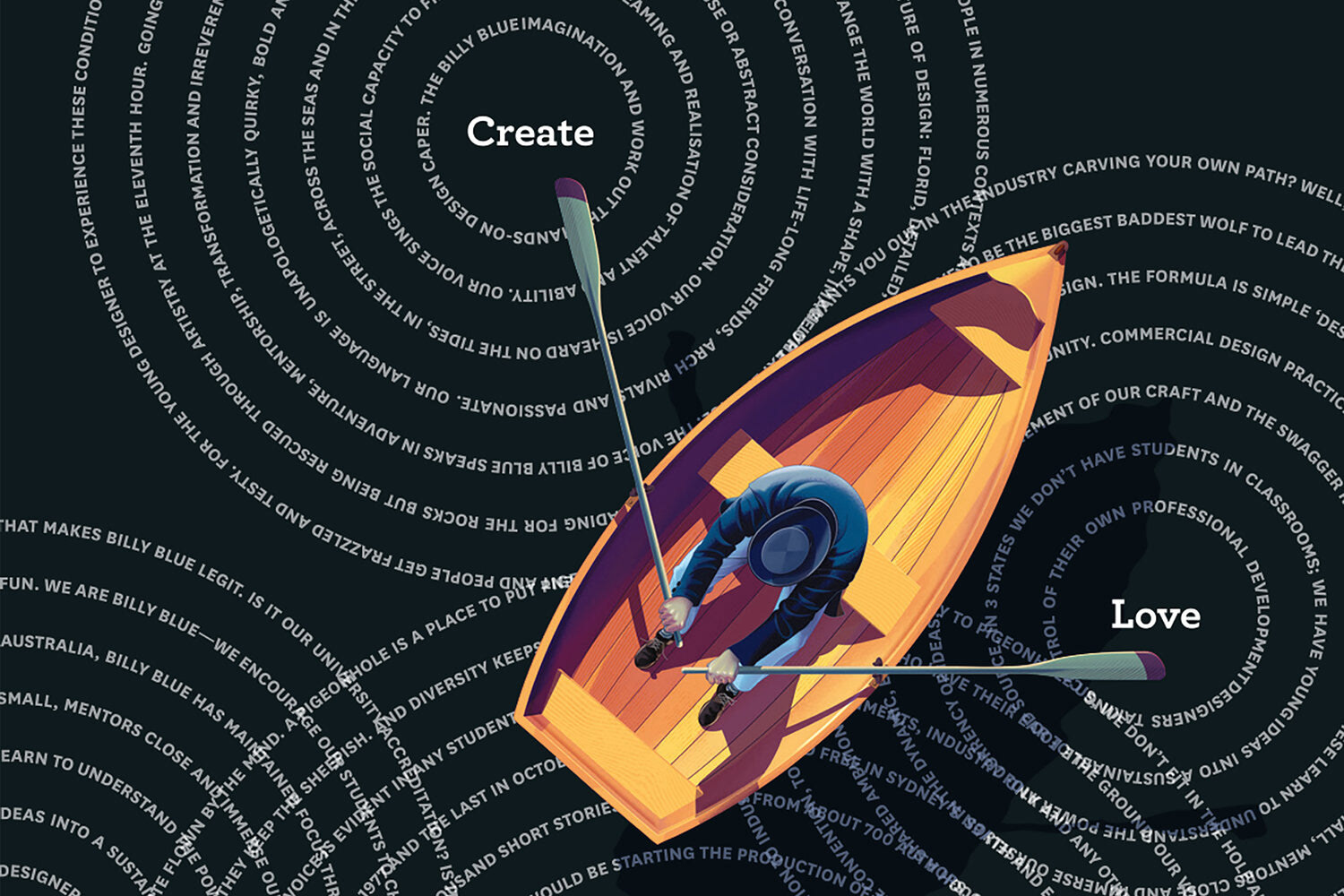 Billy Blue has a wealth of ideas, people, connections and creative culture that is highly influential. The design of this project celebrates those ideas and creates a ripple effect of creativity driven by passion.
Focusing on bringing the character of Billy Blue
 to life—the guide uses stories, irreverent language and a ripple type treatment to bring ideas to new audiences while celebrating those already part of the community.
The project started in 2019 and has gone on to influence the next iteration of Billy Blue.